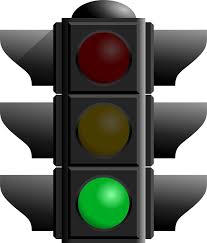 The National Health Surveillance Agency of Brazil, ANVISA, has proposed a new guideline for importation of products subject to sanitary surveillance. This effort has been made to ease importation burden and increase speed to market.
ANVISA issues three hundred thousand import licenses each year through its Integrated Foreign Trade System (SISCOMEX). The current process to issue import license requires quantitative analysis of seven documents, cargo inspections and laboratories, and generation of many administrative documents. This onerous process applies to all products regardless of their good historical standing or risk analysis. It has continuously led to delays in the release of products.
Currently the request for an import license is made electronically through DATAVISA system. ANVISA is initiating a color-coded method based on product's risk assessment. Products would fall under green, yellow, red, or gray channels. The rule would apply to medical devices, medicines, and cosmetics.
Green Channel: Automatic release of goods. It applies to products with lower risk and those which have been on the Brazilian market. These products would be exempted from documentary analysis and inspection of cargo.
Yellow Channel: Documentary analysis. It applies to medium risk products
Red Channel: Documentary analysis, cargo inspection and other necessary processes. It applies to products with high risk classification.
Gray Channel: Monitoring channel for situations that require special investigation procedure.
ANVISA holds the right to perform documentary analysis and cargo inspection on products from Green and Yellow channels at their discretion.
The proposal also addresses nine criteria that will be used for managing the health risk of imports.
Class and Risk of the Product

Purpose of Import

Storage Conditions

Business and Product History

Epidemiological Context

Post-Market Monitoring of Products

Results of laboratory, fiscal or control analysis

Origin of the imported products

Randomness
A similar system is being used by the Federal Revenue and Phytosanitary Surveillance.
ANVISA is seeking industry feedback until February 7, 2018. To participate, click this link.
RegDesk is the absolute fastest way to get your medical devices and drugs approved worldwide. We provide accurate product & country-specific intelligence faster and at lower cost than consulting companies. Our clients value obtaining verified and objective strategies through the power of Artificial Intelligence and peer review. Leading medical device and pharmaceutical companies around the world use RegDesk to predict potential regulatory risks and gain insights.