Ravi Bala
COO at Health Signals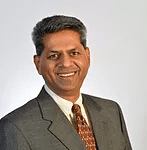 Senior technology marketing and operations executive with extensive experience as an entrepreneurial COO. I focus on getting my team to commit to the mission and ignore the rules. Compassion and dignity in the workplace are extremely important to me.
Have extensive expertise in developing and leading international and domestic projects and strategic alliances. Expert in creating and leading an innovation driven culture and new product development efforts.
Strong strategic planner and hands on implementer of strategic initiatives in technology, marketing, sales and training. Very strong analytical skills. Excellent presenter with persuasive writing skills.
A fan of disruptive business models. Stays ahead of market and technology trends. Created and actively manage community initiatives in education and youth development.
Specialties: Creative Solutions • International Projects • Digital Strategy • New Product Development • Strategic Marketing